// Beyond a wholesome discipline, be gentle with yourself. You are a child of the universe, no less than the trees and stars; you have a right to be here.
⏚ Desiderata.
Disordered eating, depression, anxiety, and a body we loath are not life sentences. If you struggle with these, like I have, there is so much here for you. As Esther Hicks said perfectly in her 3 part interview series with Oprah:
"hope is burdensome when made heavy by its companion = fear of failing." So then what's beyond hope and fear?
​Misinformed media, highly corporatized agendas and minimized trauma have caused confusion about our most basic virtue: The right to feel confident in our own skin.
If you're ready to begin healing from within, please join me on a journey of Wild Unabashed Bravery.
"With so many people in the health and wellness industry it can be overwhelming and hard to trust anyone. Katie is as genuine and authentic as they come and I love how she supports her clients (and everyone) into coming into a relationship with themselves. Eating is a way to honor and love yourself. Movement is a way to love and honor ourselves. Through Katie's support, guidance and suggestions I've been able to cultivate a deeper sense of self love resulting in better health, more energy and just feeling better all around. Even on my bad days!" – Lauren Adelman
Therapeutic Eating teaches us to align our Intentions with our Actions. We learn how to navigate using our compass-ion and commit to feeling good – knowing there's no greater way of attracting what it is that we want. Therapeutic Eating is a map. By using this map we cultivate what I call gut consciousness.

To me, food and therapy are inseparable which is why I created Therapeutic Eating™ – an end to diet culture and an awakening to our truest Self – the one we crave alignment with. Who we are is always alive within us – aside from the labels we plaster to our bodies – and I believe we all have the capacity to know better, get better and do better – to be better aligned with this essence. In the name of our prowess, my mission is to bring invocation to that spark within, which will overpower the blocks that enable your limitations. We're going to have fun, go deep, feel delicious & satisfied. Thank you for joining me on this journey.
Looking for something robust? Explore my Full Immersion Program. It includes the 4 week Therapeutic Eating program + 6 additional weekly 50 minute 1:1 coaching sessions with me – for a total of 10 sessions.
"Katie's TE is a breath of fresh air. It gives you permission to break-up with diet culture and transform your overall diet habits. It gives you the freedom to explore your relationship with food without judgment or fear of failure." – Erin Haag
The 6 Principles of Therapeutic Eating™

1.
Fads, Trends, Weightloss
Don't eat something just because its been touted to  help you lose weight.
2.
Taste, Presentation, Marketing
Don't eat something that only tastes good in your mouth, but not in your body.
3.
Labels, Prisons, Tricks
You don't need a label. Labels are limiting. Don't limit yourself.
Exercise is a source of connection. Until it is revered for its mental benefits, it will never be revered for its physical ones.
5.
Change, Love, Structure
You can change. Your inner blueprint is defined by your degree of self love.
6.
Religion, Medicine, Food
Food is not a religion, it's medicine. Food is neutral. Eat what heals your body not what is allowable by a belief system.
The 10-Day Quarterly Body Reset
I'll be entirely honest, the Body Reset was born of Tequila and Chocolate Cake. With such self disclosure you can trust me – this 10 day reset is a non-punitive way to reinstill the kind of self love I know we all have for ourselves without being unrealistic. So let's invoke this kind of honesty for ourselves – with each other. Our lives needn't look like a flower garden 365 days a year but with accountability we can sow the seeds of behavioral change and sharpen our self awareness. It's fun, it's delicious and it's always full of surprises.
The Quarterly Body Reset happens: February 1 // May 1 // August 1 // November 1
I am a 250 hour Yoga Alliance Certified Yoga Instructor (RYT) and undergo continuous training to enhance my scope of practice and thereby my offerings to you. My areas of expertise include Yoga Psychology, Patanjali's Yoga Sutras and building an integrous foundation through hand and foot placement so my students learn to grow roots in their yoga practice and rise above self limiting patterns and tendencies. My classes range from Hatha, Vinyasa, Sculpt & Deep Restorative.
Schedule a virtual class with me today or purchase one of my 30 minute videos.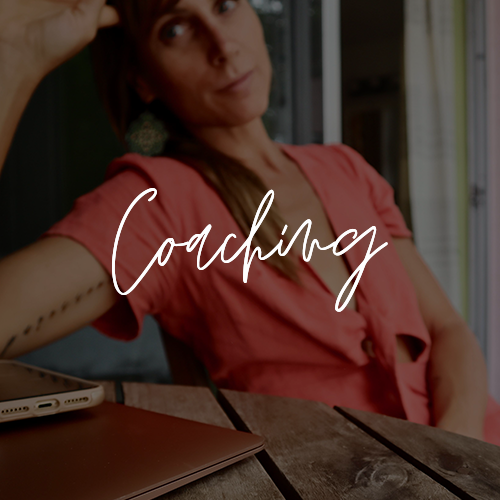 "Katie Trussell is a skilled healer with a deep understanding of the body and mind connection. She speaks with compassion from her own experiences with nutrition and eating disorders. She can guide a person entrenched in the diet mentality to realize conscious and mindful relationships with food." – Margaret Lumm
"I believe the bedrock of healing becomes the birth place of nourishment – which blossoms into skill building – gets colored by self awareness – and fashions glorious new horizons."