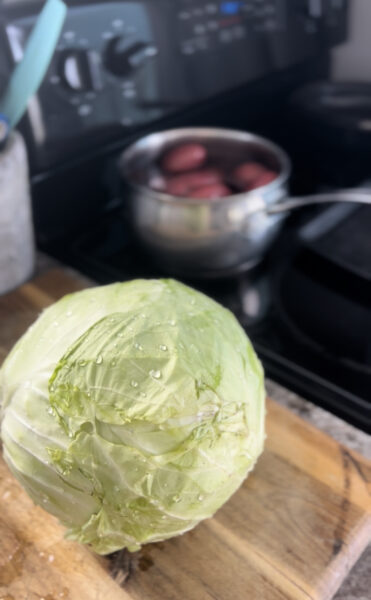 If there were two dishes I'd want you to have an abundance of during the reset it would be vegetables & sauces. The Quarterly Body Reset is an opportunity for you to learn directly from me for 10 straight days how to prioritize your intentions through the lens of food and invites you to savor each meal as a window into your hunger and a relationship you can safely change.
That said, let's explore these two things by way of a meal I made yesterday: Roasted Cabbage with savory spices & my Thai Almond Chili Sauce.
Roasted Cabbage & Red Onion
Preheat oven to 405
Grab a cookie sheet and add 1 head of cabbage and 1 red onion, cut into large slices
Spray with coconut or olive oil cooking spray (just to give it a gentle coat)
Sprinkle with: 1 tsp turmeric, 1 tsp cumin seed, 1.5 tsp garlic powder & fresh cracked black pepper. No need to measure everything just add a generous (loving) amount of spices and you'll be fine. A dash or two of tamari or plain sea salt will enhance the flavors as well.
Place in the oven and roast for 40 minutes.
Thai Almond Chili Sauce
1/2 cup sweet chili sauce – yes this condiment contains sugar and that's ok – it's a dressing not a soup so use it mindfully (although I get it if you want to eat this sauce by the spoonful just be sure to dip your veggies into it)
1/4 cup coconut milk
2 Tbsp tamari
2 Tbsp almond butter
*optional extra garlic &/or ginger
Blend all the ingredients and pour into a jar and use on all your favorite vegetable dishes! It's so divine…trust me you'll want this before, during and after the reset.
So there you have it! A reason to eat more vegetables – it's easy, inexpensive and cheap.
Katie