Functional Tea & Coffee – one step closer to fueling your body more mindfully.
Gone are the jittery days. The acidic days. The days when coffee and cream were mainstays and the alternatives were less than close at hand. We're waking up to a new form of stimulation. Yes my friend. Times are a'changing.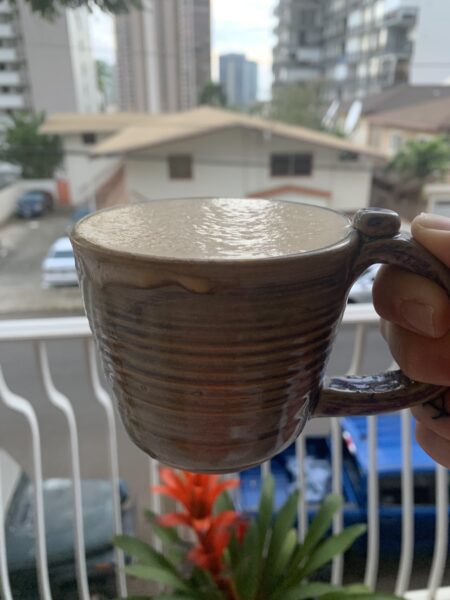 Functional Coffee Recipe:
1 double espresso, Americano, French press or coffee of choice
1 tsp MCT oil
1 tsp honey
1 tsp functional mushroom blend (optional)
Blend & sip, drink up to 2 a day
Functional Matcha Tea Recipe:
1 cup macadamia nut milk (Milkadamia) or alternative non dairy milk
1 cup water
~ heat these together first in a small pot, just under boiling ~
+ 1 tsp cafe or ceremonial grade Matcha
+ 1 dropper full stevia or preferred sweetener (honey, erythritol – monk fruit etc)
+ 1 tsp functional mushroom blend
Blend the hot milk/water with the remaining ingredients.
Iced Version
omit heating the water and milk and blend everything together and pour over ice (so good…)