A delicious spin on pizza. Who needs it anyway right?? (at least during the Body Reset)
Eggplant:
Preheat oven to 400 degrees
Using avocado or coconut oil cooking spray, coat a cookie sheet
Slice 2 large eggplants into 1 inch thick rounds and place on sheet
Spray over the eggplant with cooking spray and sprinkle with salt
Make the ketchup (see below)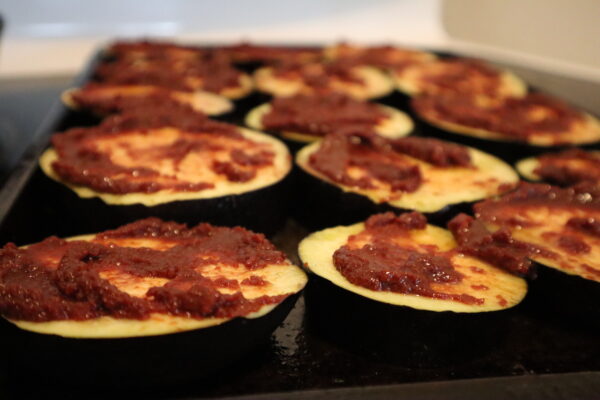 Spicy Homemade Ketchup:
3 Tbsp tomato paste
2 Tbsp balsamic vinegar
1 Tbsp tamari
1/2 tsp onion powder
1/2 tsp garlic powder
1/2 tsp cinnamon
Mix everything together well and spread over eggplant.
Roast for 40-45 minutes. Allow to cool, adjust salt. Sprinkle with Nutritional Yeast if it behooves you.