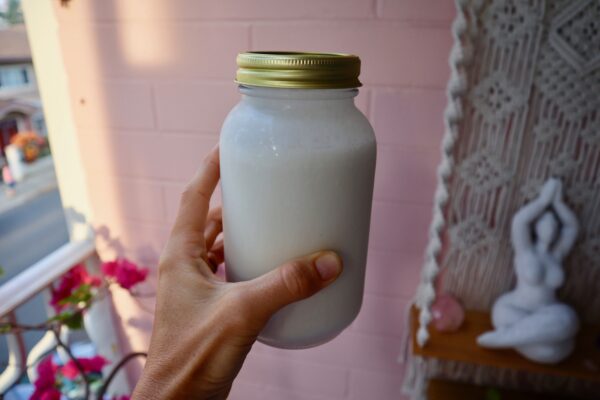 Ingredients & Method:
1.5 cups of raw (unsalted, unroasted) cashews
Cover cashews in filtered water
Soak for 2 hours or overnight
Add soaked cashews to a blender and cover to the 4 cup mark
Add a pinch of Himalayan salt
Blend on *high until smooth, about 30 seconds
Pour into a quart sized jar – there will be a bit extra you can use for a smoothie or drink or simply store the overflow in a small separate jar.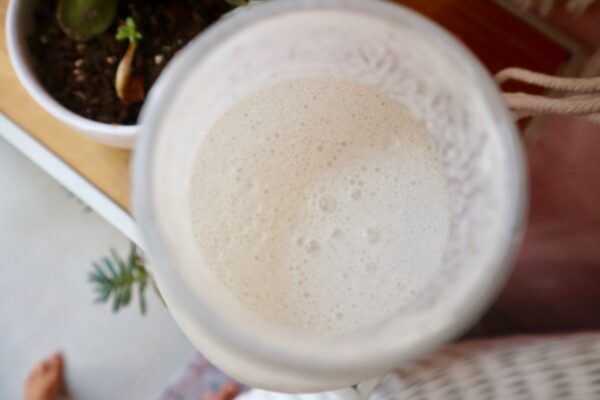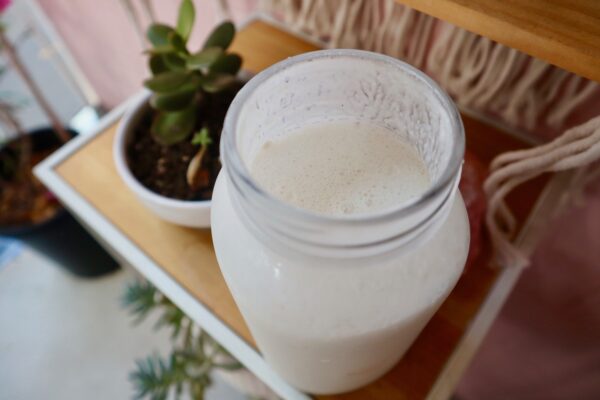 Why?
Because it's better.
It's better to consume whole unadulterated foods. It's better to consume foods with nutrients and fiber and antioxidants and living protein. It's just better.
How am I enjoying this cashew milk?
Double espresso + 1/4-1/3 cup cashew milk + 1 tsp functional mushrooms and 2 tsp honey – blended and poured over ice.
In abundance,
Katie
#cashewmilk #alternativemilk #morningcoffee