I researched high and low for a Vegan Green Papaya Salad dressing recipe. I couldn't find one so I created one. That – in my mind – is the only solution. Green papaya is loaded with health benefits, some of which include being an awesome digestive aid, improving wound healing, improving lactation in mothers & reducing the sign of aging…did you expect any of that? It's time to eat this salad if I do say so myself.
The rest is gravy. Simply rinse some lettuce. You can use any green – green beans, kale, broccoli slaw – there aren't any rules since the most important part is out of the way. Also feel free to be as traditional as you like. Add shredded carrots, cored and slivered tomato, even pickled daikon would be awesome. Chop your lettuce, add a heavy handful of shredded green papaya, drizzle with dressing, mix then toss with the dressing.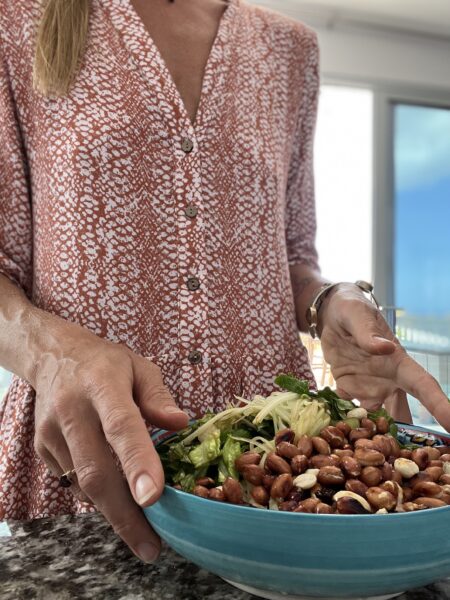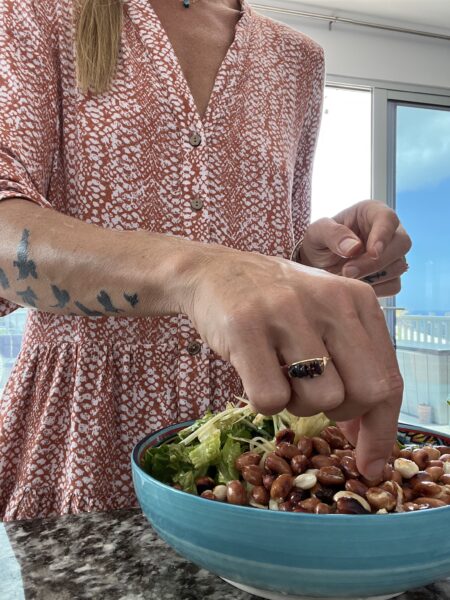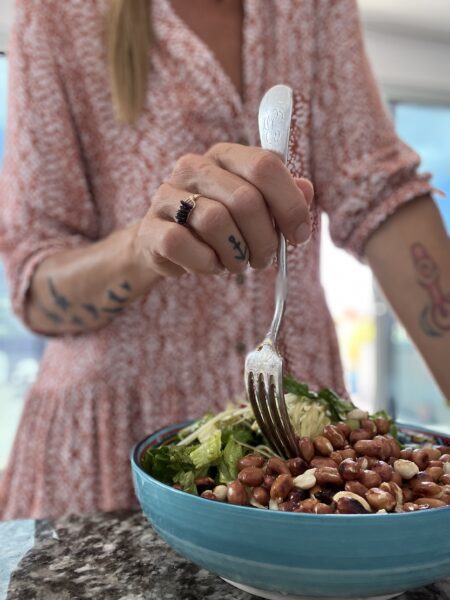 The synopsis:
1 large handful of shredded green papaya
2-3 leaves of romaine, rinsed and chopped
1/2 cup of whole peanuts, roasted in sesame or peanut oil + a little sea salt
Dressing: 
3 parts sweet chili sauce
2 parts lime juice
1 part tamari
or,
1/3 cup sweet chili sauce
1/4 cup + 2 Tbsp lime juice
3 tbsp tamari
Mix & Pour.
Enjoy! xo
Katie