Come for the dinner, stay for the discussion.
New to Therapeutic Eating™
Once Monthly on Wednesdays I'll be offering a Dinner & Discussion from 5-8 pm replete with a fully Plant Based meal, tea & dessert followed by heart & mind enhancing group discussion on topics such as:
Intimacy & Sexual Health
Energy & Vitality
Aging Gracefully
Fear & Love
Family & community
+ more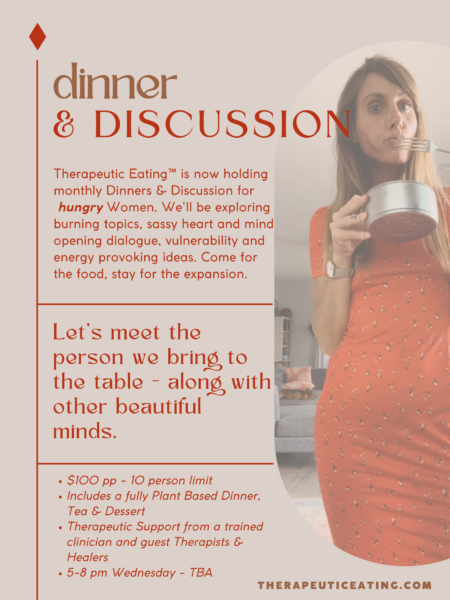 It's time we begin combining the work and apply our intentions to our actions. We all know living a well balanced life requires sacrifice & discipline. We also know that balance requires an angular approach because – well – healing doesn't happen on a linear path. I'm pleased to offer a safe container for fusing our deliberate ideas along with actionable steps – all starting with showing up to ourselves and each other. My hope is this small investment will continue to have lasting impacts that ripple into your everyday life, relationships and families.
xo
Katie
(ps. see The Shop for further ordering/scheduling and details)