Here's one recipe you can get excited about. It's based purely on veggies – with flax meal as a binder – and is really flexible so you can add spices to your liking.
Ingredients
1 medium red onion – cut into wedges
1 head of broccoli
1 summer squash
1 zucchini
2 medium carrots – peeled
2 medium tomatoes – sliced
2 cups of flax meal (or ground flax seed)
2 Tbsp coconut oil
Italian seasoning
Sea Salt
1 cast iron pan – greased using coconut oil or avocado oil cooking spray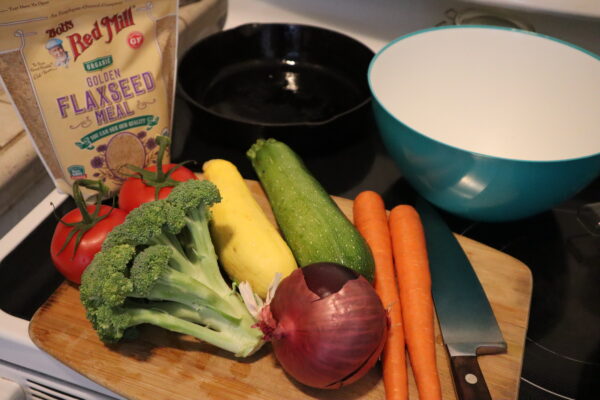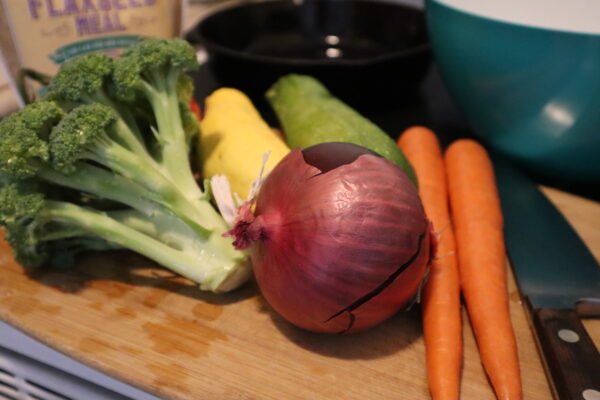 Method:
Using your Cuisinart, shred everything BUT the onion and tomato. Leave those for the top. Place the shredded veggies into a large bowl and add the 2 cups of ground flax, spices and coconut oil. Mix everything with your hands. Press the mixture into the cast iron pan and spread the onion wedges and sliced tomato on top. Bake at 350 degrees for 45 minutes and then increase the oven temperature to 400 and keep the dish in the oven for another 30 minutes. Remove (carefully! double layer your oven mit or dish towel since the pan will be hot). Allow to cool. Season with a bit more salt – enjoy!