Well hey there. This sauce just 'bout blew my mouth last night. You probably just need to make it. Enjoy ↓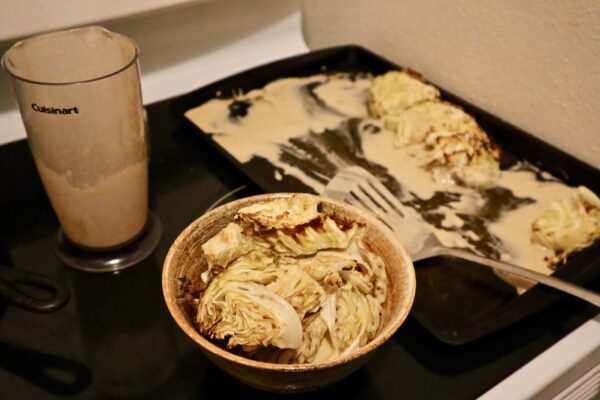 Ingredients:
1/4 cup Tahini
2 Tbsp "Keto" Maple syrup such as Lakanto or Birch Benders pancake syrup. Sounds funky but trust me. It's mostly made of Erythritol, Monk Fruit, Maple flavoring and a little thickener.
1 large thumb size nub of ginger peeled and chopped
1 Tbsp tamari or soy sauce
1 Tbsp rice vinegar
1/4 – 1/3 cup of water depending on how thick/thin you want the sauce
Blended & poured over Roasted Cabbage
Method:
Preheat oven to 410 degrees, chop cabbage & add to a baking pan. Spray generously with Avocado Oil cooking spray and sprinkle with sea salt (you can do that before or after you place the cabbage on the baking sheet. It was an accidental after thought but the little bit of oil on top of the cabbage helped make it crispy). Bake for 30-40 minutes, until nice brown edges appear on the top. Dress with the sauce and devour.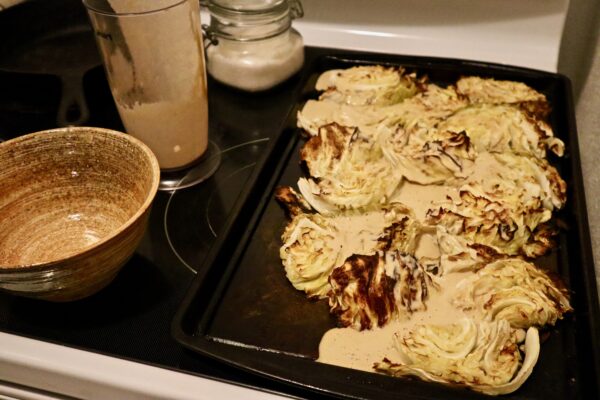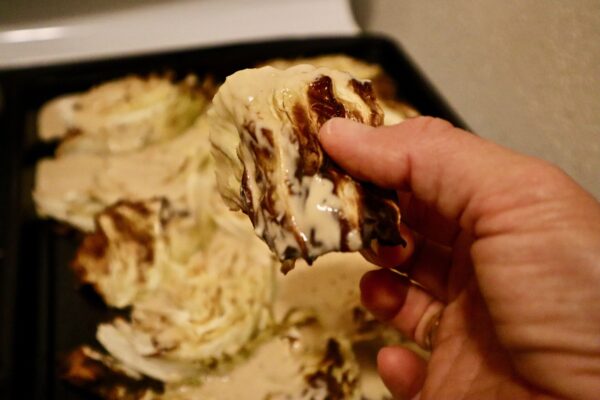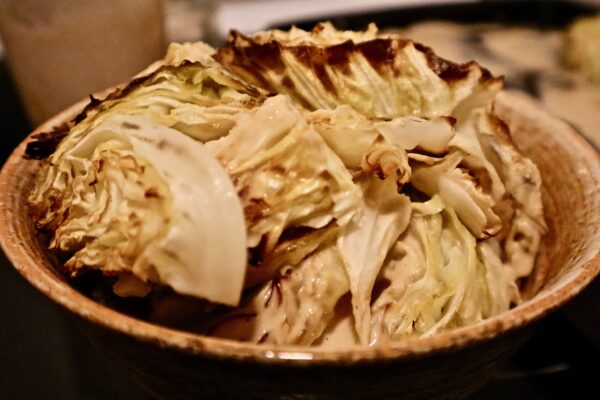 XO Katie