This is delicious. Just make it.
Preheat oven to 400 degrees
Ingredients:
2 lb ground turkey
1 cup gluten free bread crumbs (or gluten free panko crumbs)
2 eggs
1/2 cup unsweetened apple sauce
1/2 cup unsweetened ketchup (+ 1/2 cup more to be saved for the last 1/2 of baking = 1 cup total) *I used Primal Kitchen
1 medium white onion, chopped
1/2 green bell pepper, chopped
2 tsp Worscheshire Sauce
1 tsp salt
Mix everything together in a bowl – your hands are your best kitchen tool here*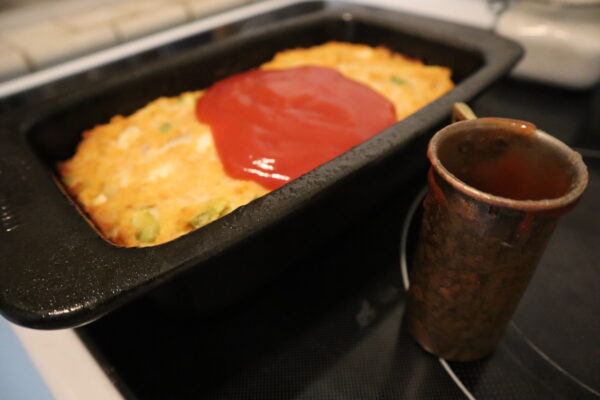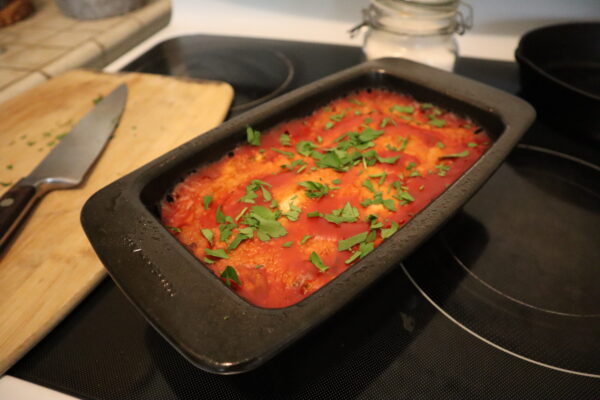 Place the mixture in a greased loaf pan. Place in preheated oven. Bake for 30 minutes
Remove from oven and top with the other 1/2 cup of ketchup. Bake for another 30 minutes. Serve topped with optional chopped parsley.
Spicy Version!
For this rendition I did all of the same as above but added 1 can of fire roasted green chilies and used a little less green pepper. I also subbed the sugar free primal kitchen ketchup for Maiya Kamal Spicy Ketchup. Turned out great!
XO