Everyone can benefit from a gentle respite.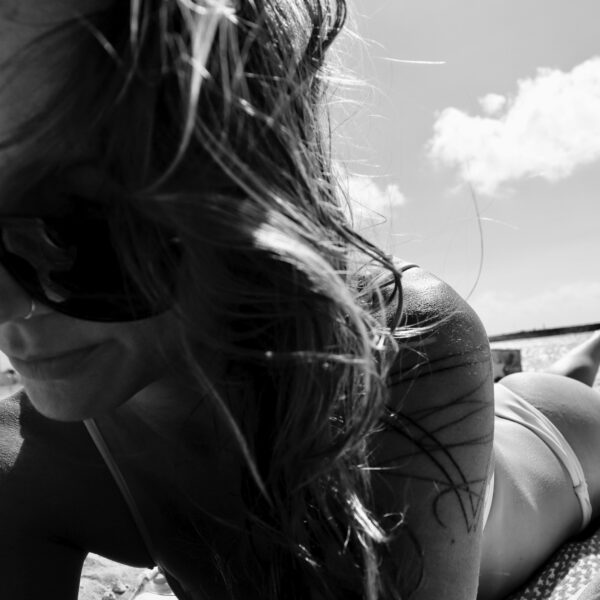 Aloha & welcome. You might be wondering what the Quarterly Body Reset is and if you might benefit from making it a part of your life. My name is Katie Trussell and I'm the creator of Therapeutic Eating™. The basic tenants of Therapeutic Eating™ are driven by a simple metaphor: to meet the person we bring to the table. Eating intuitively is a complex practice, sometimes involving trauma, a loss of trust and a sense of disconnection to food and our bodies. While these waters aren't easy to navigate, all solutions are close at hand. The Body Reset is one of the BEST ways to get a real taste of Therapeutic Eating™ and to forge a path of deeper self discovery.
The Body Reset is a permission slip. An opportunity to pause. Maybe you already have sound eating habits but need to simplify. Maybe you have weight to lose. Maybe you have behavior to address. Maybe, just maybe, you're curious (and that's enough). Over time we become desensitized in our routines and grab n' go lifestyles. Wholesome flavors get lost in packaging and we adapt to entertain our every wanting. Food, rather than medicine, becomes habitual and addictive when in truth food is our best medicine. Let's address our hunger together. I'll be holding your hand and participating with you. The body & mind always work in tandem, cultivating the wellspring of health and vitality that is our birthright. The 10 day Reset is mindfully organized and woven with intention so you feel strengthened, challenged, rejuvenated and more self aware.

These 10 days are just long enough to spark behavioral change and just short enough to keep your head in the game. The purpose of making a quarterly investment in your health helps support the body in what it was naturally designed to do: heal & regenerate. Please join us for the Quarterly Body Reset – they happen every August, November, February & May. They're always the first of the month and last 10 days. In the meantime stay connected with me on Social Media – I post my inspirations regularly so you're always up to snuff on the happenings.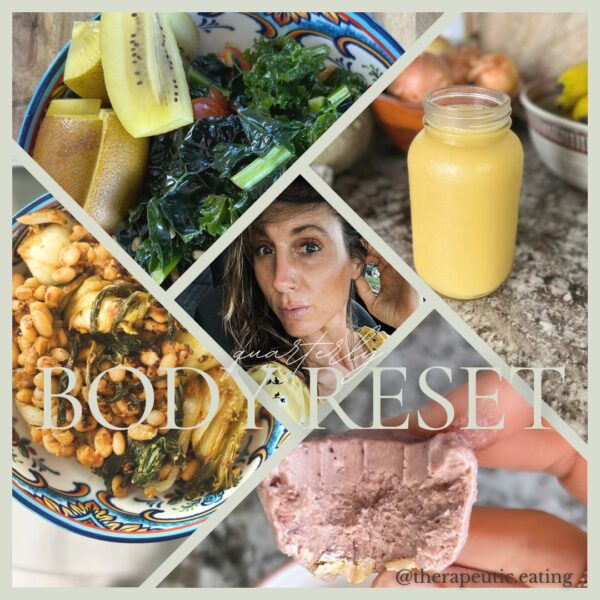 For me, the body reset was a welcome break from the chaos of choice making. I loved that my food was laid out for me day by day so I didn't have to think as much about what I was going to buy, prepare and eat I simply made a pot of soup or prepared a dressing and ate without a lot of interference. I really enjoyed the morning and evening ritual and the structure the reset provided me. I think doing these quarterly is essential for self awareness. November '21 Reset, M.K.