Guilty confession. I have a history of watching disgusting amounts of the Food Network Channel. Like – once 90210 and Party of Five kicked the bucket, cooking shows were the only place I turned to for entertainment.
But allow me to explain.
This was over 20 years ago – and,
I don't think I replicated a single dish I watched. 
Not a one. Rather, I spectated in awe, questioning why every episode wasn't seized as an opportunity to inspire health. I've always erred on the side of the veggie and I couldn't quite wrap my belly around why – as sick and addicted of a society we were – are we making matters worse through the one channel we turn to for food inspiration? We EAT here, I thought…and everything they featured was laden with butter, cream, bacon and some form of refined glutinous grain. Then to add fuel to the fireworks, dessert. This was before the age of social media obsession, when TV took precedence. Now we have the rabbit hole of Pinterest and Instagram to thank for our disturbance and while it's better than TV ever was at rousing people – the question remains – why are we still pushing shit on people?
Yes, money.
Yes, manipulation.
Yes, power.
But don't you ever question – like – why we gotta be so soft to mass marketing?
I believe I went so far as to write the Food Network in my ripe, young and ignorant adulthood asking, "with such a broad audience, why are you not representing more vegetarian forward meals?" I'm pretty sure I got a response and it went a little something like, "Thanks for your email. The simple answer is, it doesn't sell."
Which reminds me of the response I got when I was applying to graduate school. Once upon a time I was speaking to the administration at a school that I was interested in and, – I.Kid.You.Not. – the administrator uttered the words, "therapy isn't the most lucrative field, you might want to reconsider.  Not only that but therapy isn't really in demand right now." It was 2006.
Shall I grab the spatula to peel your jaw off the floor?
You want to know the SADDEST part? I actually listened. It took me 12 more years to reapply to school. There were a few other circumstance I was contending with (like big life stuff and grieving the loss of a friend) but a decade is a long time not to pursue your goals – no matter who talks you out of it.
So let's get back to the Food Network.
I was brushing my teeth the other night and overheard a cooking show playing on my neighbors TV. I thought – I make all these Reels (not to the caliber of any Instagram influencer but regardless I enjoy editing videos), why, HOW (!), could we still be pushing this shit on people? The simple answer is basic philosophy. We lean toward pleasure, steer clear of pain and conserve our energy ie. we're lazy. Not to generalize, but most people understand that fast food is unhealthy. It doesn't matter what people understand, it matters what people do with what resources they utilize.
Anytime I've opted to shift my behavior it's been due to a little thing called: imagination.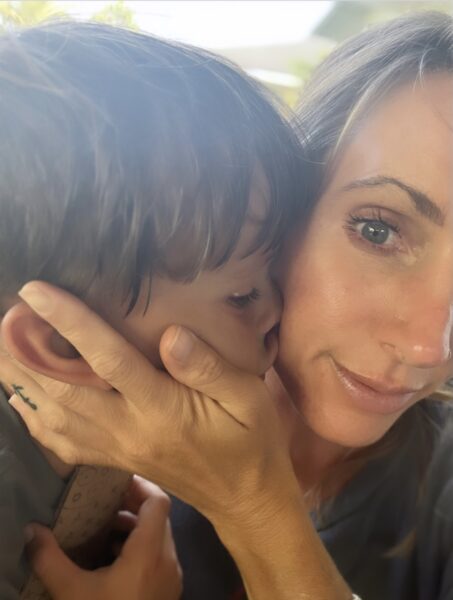 20 years ago we were on a rather slippery slope. Consciousness was bland is comparison to the present collective. We're still sick and dieting but despite what's on TV, a health and wellness advocate, no matter the beat of their drum, is within arms reach. Not to mention, therapy has come out of the closet. Thousands of pounds have been shed in the name of affirming our worth as a society – beyond the veil of mass marketing.
I still wonder what my life would have looked like had I been the Plant Based face of the Food Network – I might always. What's more important though, is that we're making small ripples in our own kitchens, with the ones who matter most.
At the end of the day changing what and how we eat isn't just a vain attempt to be fit and pretty: it's about how we feel, it's about how we show up, it's about how – who – reaps from our well.
xo Katie